BBBB for the Week of Feb 14, 2021: 🏘️ Top 4 + Basically Bungalows 🏠
in
Becky's Best Bungalow Bets
,
Heights
---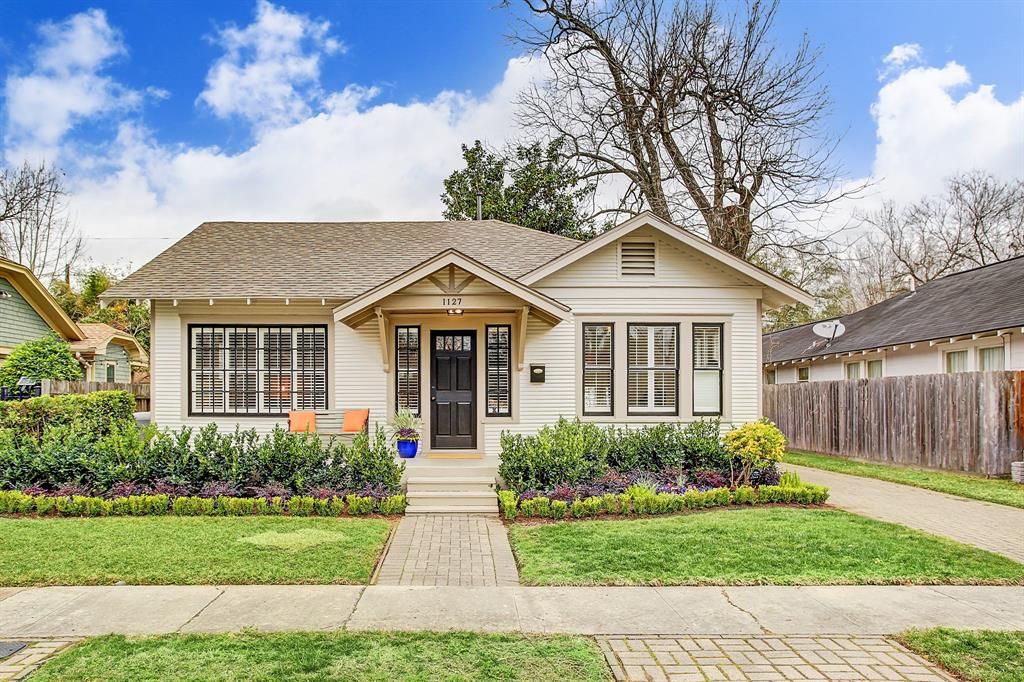 Hello BBBB Friends:
UPDATE: As an indicator of how fast the market is moving, three of my featured homes, selected on Friday, are either under contract or have multiple offers.
Brrr..baby, it's cold outside! Open houses are being canceled right and left so check the schedule before you head out. Single-family home inventory fell again this week as sales activity outstripped new listings. Today I have selected four bungalows to feature. To view price changes, new contracts, and final sales for homes that are 
Still on My List
,
 keep scrolling down.
HEIGHTS HAPPENINGS REDUX
The Houston Heights Association event, "
Music at Marmion
" that was scheduled for yesterday, has been rescheduled for next Saturday, February 20th at Marmion Park (1800 Heights Blvd). The live event kicks off at 3 pm with a concert by Bayou Roux. You are welcome to bring your own beverages and snacks. Covid-19 protocols, of course, will be in place. Pleasant temperatures are predicted for next weekend.
Let's go look at houses or talk about selling yours!!!
Becky
--
Information About Brokerage Services
TREC Consumer Protection Notice
Becky Davis
Compass Realty
832-628-8221
Thinking of selling? We can front the cost for painting, landscaping, upgrades, and more. No fees or interest, EVER! Click here for more information.

******
THIS WEEK'S FEATURED PROPERTIES
Moving on...PRICE REDUCTIONS & STATUS UPDATES THIS WEEK
GOING, GOING, GONE
BUT WAIT, THERE'S MORE...
This is just the latest and greatest; however, there are still lots more on my list that you can check out here: